How to set custom Twitter tags
Yoast SEO includes the option to set custom Twitter images, titles and descriptions on a page by page basis after you have enabled Twitter meta data.
The social tab of the meta box allows you to set a custom image, title and description on each post, page or taxonomy.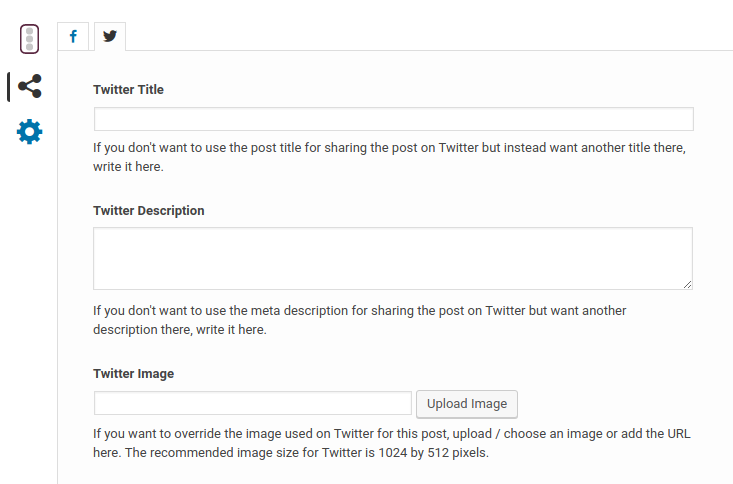 Preview
One of the Yoast SEO for WordPress Premium features is the ability to see what your post will look like when sharing on Twitter.