How to Add Social Profiles For Google's Knowledge Graph
Google introduced a feature called a knowledge graph to help search user research a topic faster and more in depth than before.
What is Google's Knowledge Graph?
The knowledge graph provides quick access to information related to the search term. It typically appears in a scroll area above the search or to the right of search results. This is handled entirely on Google's side so you may not see a knowledge graph for every search term.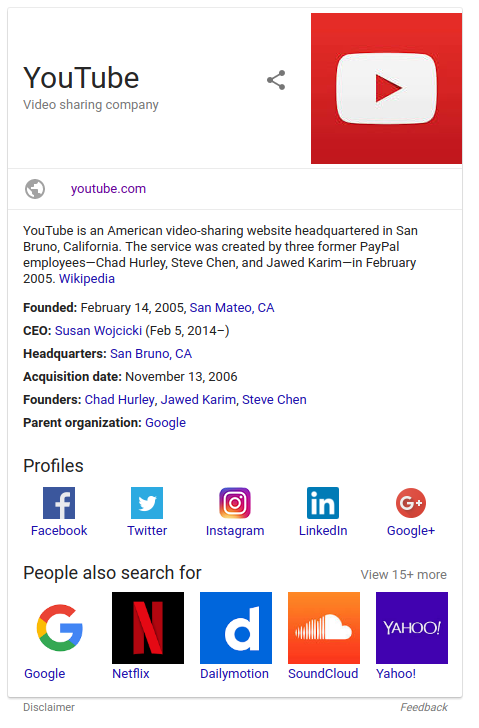 Social Profiles
Google's knowledge graph can include social profiles. Yoast SEO allows you to output the code required for Google to find your site's official social profiles.
1

Log in to your WordPress website. When you're logged in, you will be in your 'Dashboard'. On the left-hand side, you will see a menu. In that menu, click on 'SEO'.

2

The 'SEO' settings will expand providing you additional options. If you don't see the 'Social' setting in your 'SEO' menu, please enable your advanced settings first.

3

Click on 'Social'.

4

Enter your social profile information under the 'Accounts' tab.

5

Click 'Save Changes'.